About us
ALNOOR PROJECTS Engineering & Trading LLC was established in 2007 by a highly technical and experienced team to provide a complete solution of air – conditioning, ventilation and refrigeration. The company offers a comprehensive service in designing, system engineering, supply, testing and commissioning of air conditioning and ventilation system with a specialization in chilled water plants, and in other commercial and industrial application. With a clear vision, true motive and backed by a highly qualified and experienced personnel; the company brings it a guarantee of quality, reliability and enduring commitments.
The company is registered as a Excellent grade with Chamber of commerce in electrical, mechanical & firefighting works.
Within a span, the company has executed prestigious projects with Royal Oman Police, Ministry of Defense, and Oman refinery along with so many valuable projects of private clients. We pride ourselves in developing the most experienced and professional team, comprising of qualified professionals, technicians and installers to meet the needs of our customers and to provide them a total satisfaction with our services.
Our outstanding service, commitments and sense of professionalism has fueled a remarkable growth in two years, making Alnoor Projects as one of the reliable company in the field of central air-conditioning projects.
Our Engineering & Contracting team produces professional HVAC and Fire-fighting design using the latest software in CAD technology; and offer a complete system package from system design to execution.
Our Engineering & contracting team offers HVAC installations ranging from the smallest project to the largest commercial project and firefighting solution for a large commercial complex with latest technology available.
Propelled by our strong business ethics, technical knowledge & continuous improvement, Alnoor Projects has made a rapid growth since its inception and has successfully achieved a reputation of a reliable company in the field of central air-conditioning projects.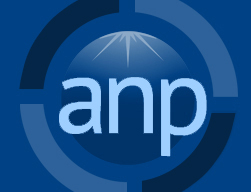 cool care centre
your comfort is our
business