Maintenance and Services
We have highly motivated & skilled Engineers &responsive Engineers/Supervisors/Technicians managing our service station which is fully equipped with necessary machinery & tools required for complex service complaints. We Believe Quality service can only be provided by well trained, specialized employees.We at Alnoor Follow industry standards in solving issues. We have experienced technicians who have vast experience in the field, and the maintenance we provide are 100 % reliable. Alnoor Provides one of the best support and maintenance packages in the region , and we assure our clients their comfort at an affordable cost.
Alnoor has over the time developed a model Training Program which offers a range of training courses for the company's technicians and engineers, to ensure that they are constantly updated on the latest in the field.
Some popular training programs are
Air conditioning conditioning – Basic and Advances Advances
Equipment Installation and Operations
HVAC system control
Orientation in Understanding Nuts & Bolts of air conditioning systems
Installation Techniques & Procedures "Doing it Right the first time"
Troubleshooting in AC&R systems Achieving customer delight by positive attitude.
Our skills transfer programme draws on the expertise of our technical trainers to ensure the latest innovations are passed on to our employees.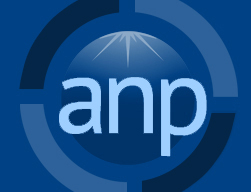 cool care centre
your comfort is our
business