Air Conditioning & Ventilation
For 8 years, in a region where the quality of air is integral to living and working, ALNOOR has pioneered the air-conditioning industry, together with reputed brands such as COOLEX & Cofely. Established in oman, ALNOOR has touched every fabric of society and communities from homes to offices, schools to mosques, government institutions to private corporations Since its establishment and across all regions, the ALNOOR has maintained a vision to create real value for its customers.
In the process, we not only created a high degree of satisfaction, we also developed a keen understanding of our customer needs in various sectors which has allowed us to become innovative and provide solutions rather than just products. In addition, this helped us build experienced and highly trained engineering teams, supported by qualified sales support staff and technicians.
Alnoor also provides service solutions for commercial refrigeration & cold storages
Commercial Refrigeration
deep freezers
ice machines
water coolers
bottle coolers
milk coolers
bottled water dispensers
Cold Storage
modular cold rooms
refrigeration units
puf insulated panels
ripening chambers
Ventilation - ALNOOR - A specialist in oman
Ventilation is vital for improving "indoor air quality" by reducing the concentration of pollutants in industrial surroundings, where the concentration levels are two to five times higher than that in residential areas. Our motto is to provide smooth and effective ventilation. We provide installation testing commissioning of Ventilation systems and automated control systems to provide your business with the perfect climatic environment possible.Alnoor comprises of unparalleled expertise with meticulous planning and efficient execution through the various stages of the projects as to accomplish project completion in a timely and efficient manner. Stringent quality control measures are in place to ensure that all inputs and materials used in the project meet the standards demanded by the clients
We are an experienced HVAC design and installation specialist offering a comprehensive climatic environment
solution for your business. With a hot all year round climate, the OMAN presents unique problems from a heating and ventilation perspective, and partnering with a quality HVAC contractor should be seen as very important. We will evaluate, design and implement a comprehensive ventilation solution for you - the size of your operation is not a factor, we scale our services to suit, both large and small. Our scope of works includes small domestic ventilation systems to complex industrial systems including automated BMS and / or PLC control systems. All of our systems are designed, installed, tested and commissioned in accordance with the most vigorous of international industry standards.
We also offer remote monitoring of our Building Management Systems (BMS) and Programmable Logic Control (PLC) systems, which is a more sophisticated solution allowing management from site or remotely if required. Either way, Alnoor will provide a sound efficient cost effective solution for your requirements.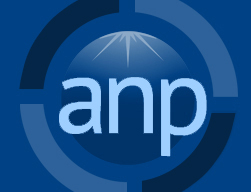 cool care centre
your comfort is our
business